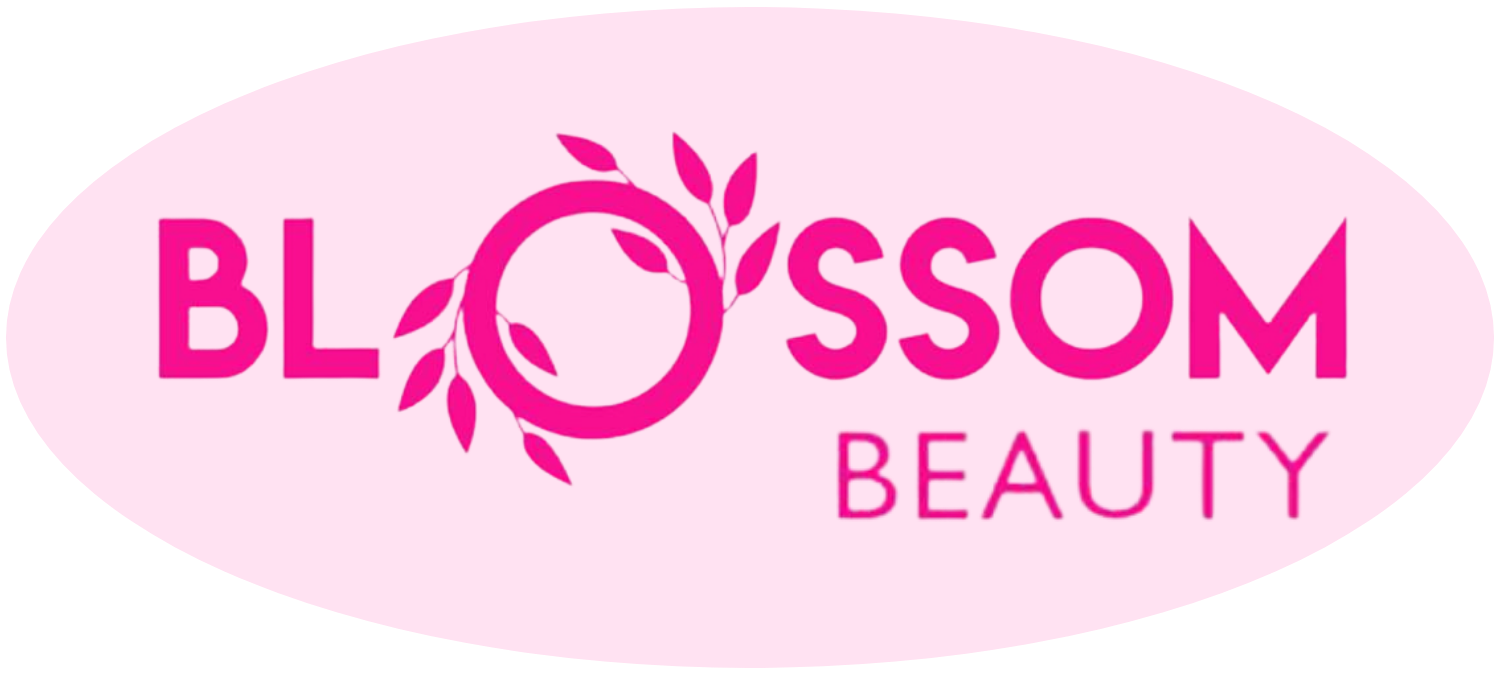 Beauty Salon For Every Occasion
A new treat for your Beauty with our services like Waxing, Threading, Eyelashes Extension, Facial, Tinting & Perming. We provide excellent & satisfactory services to all our customers.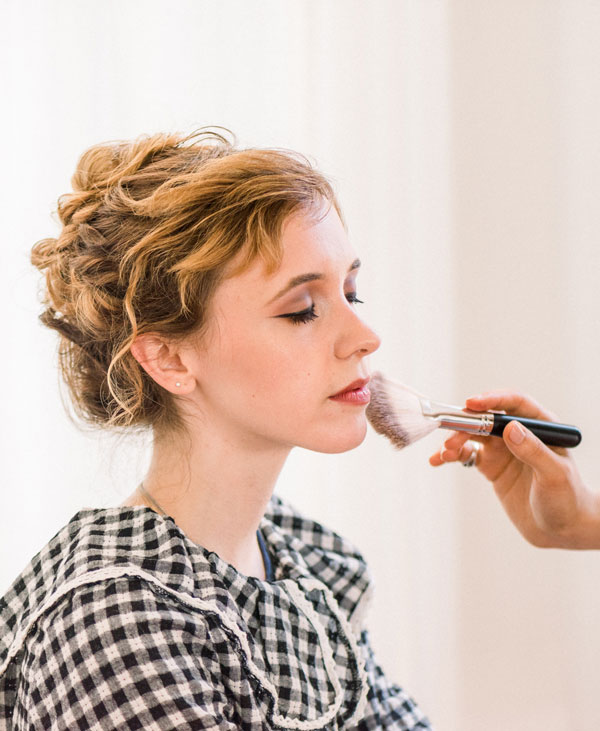 Russian & Classic Eyelashes Extension
About Us
We are continuously growing and moving in the direction to be one of the finest Beauty Salons. We are one of the prime brands when it comes to Grooming and Beauty. We ensure to make all your visits Comfortable and Delightful.
As part of this revolution, Blossom Beauty brings our creativity with skilled professional employees to enhance your beauty & the services we provide you to pamper your skin.
The Beauty Saloon that puts a smile on your face. The most comfortable place for ladies as well as men now, where they feel relaxed is a spa or salon.
Enjoy the Beauty at new perspective with our Blossom Beauty Salon provides a vast range of services like Skin, Facial, Eyebrow Extension, Tinting & Perming, Beauty & waxing, and Threading Treatments.
A facial cleanser that exfoliates, and nourishes the skin, promoting a clear, well-hydrated complexion and can help your skin look younger and styling your Eyebrows are the one thing you can get into shape with exercising will flaunt your looks. We are always tiring and keep looking forward to pampering all our clients with the best services.
We Promise To Make Every Woman Feel Beautiful With Our Best Innovative Treatment And Services To Make Your Skin Healthy And Glowing At Our Beauty Salon.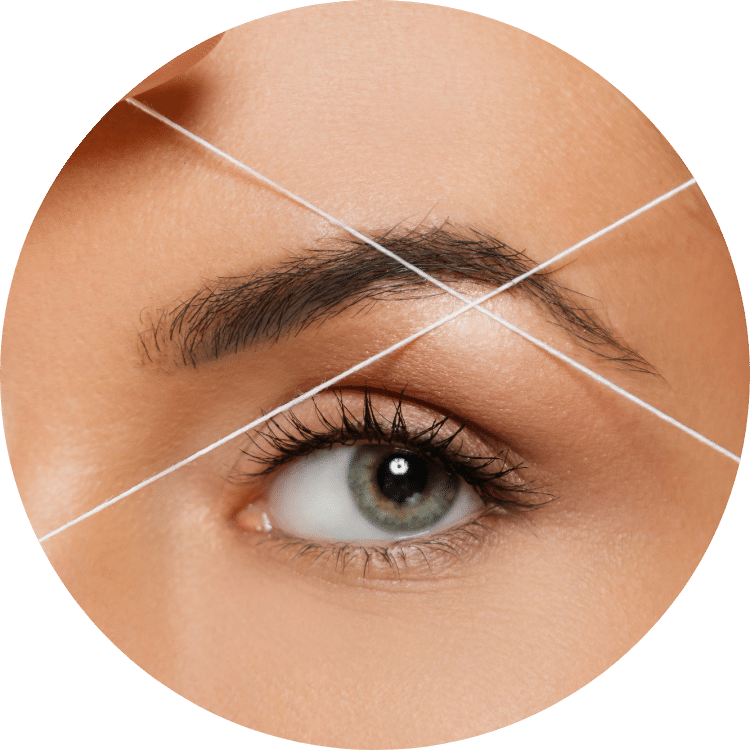 Waxing & threading
Eyebrow, Upper Lip, Lower Lip, Chin, Half Chin, Half Neck, Full Neck, Cheeks, Forehead, Full Face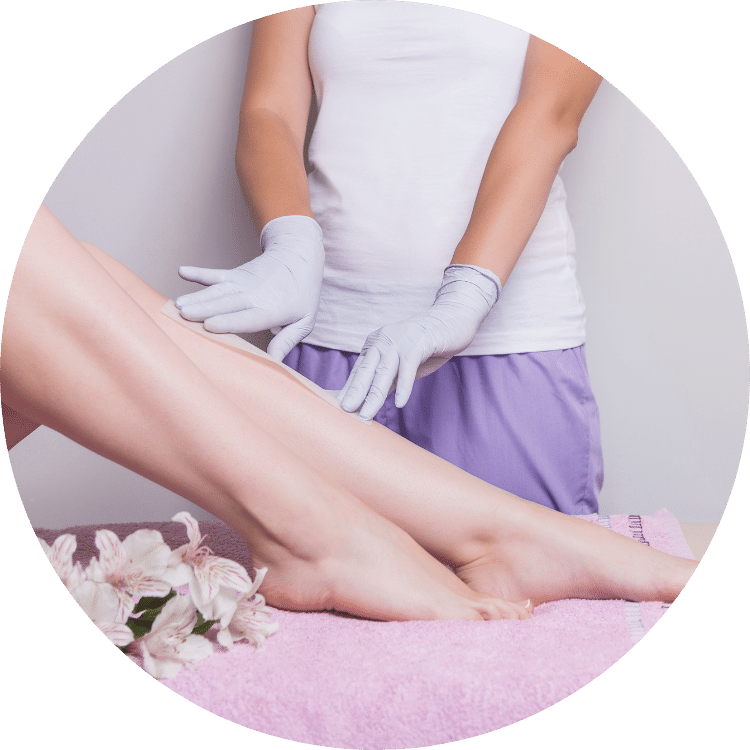 Body Waxing
Under Arms, Half Arms, Full Arms, Half Legs, Full Legs, Bikini, Brazilizan.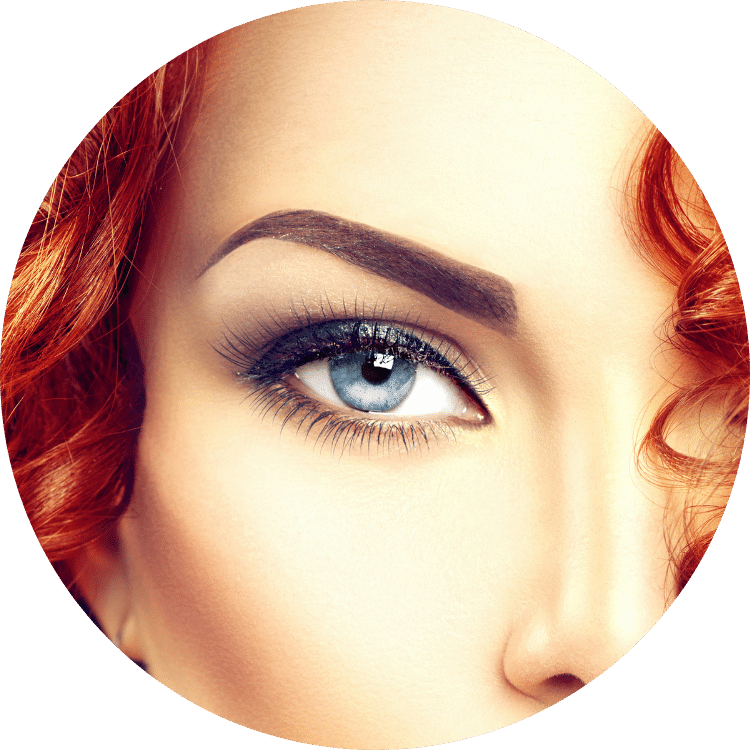 Tinting & perming
Brown Henna, Eyebrow Tint, Eyelash Tint, Eyelash Perm, Eyelash Perm With, Lash Tint, Eyelash Lift.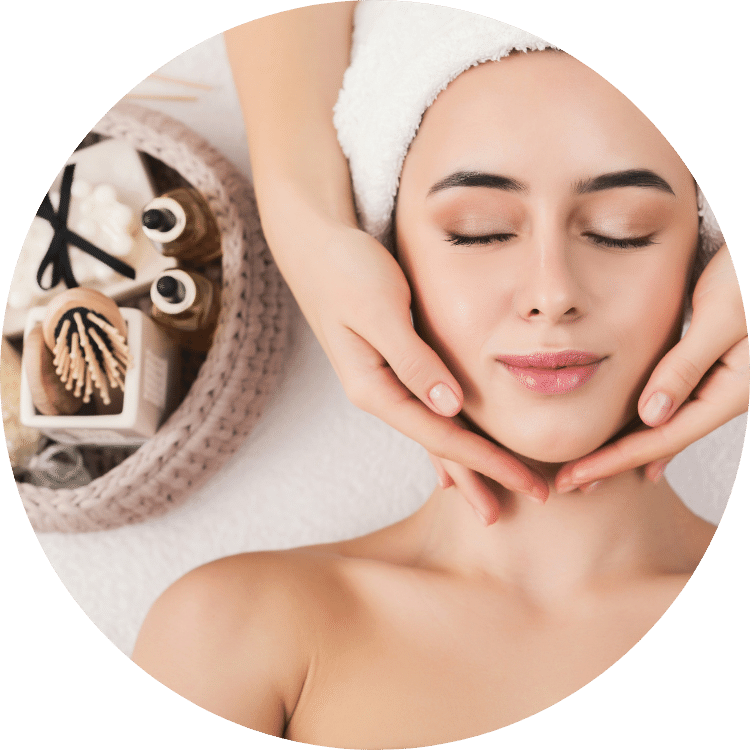 Facial
Mini Facial, Fruit Facial, Vitamin E Facial, Detoxifying Facial, Hydrating Facial, De-Pigmentation Facial, Shehnaz Special Facial.
Organic Facials
Anti Aging / Skin Lightning Facial,
Acne / Blemish Facial.
Russian Eyelashes
Natural Volume Set, Natural Volume In-Fill, Diva Volume Set, Diva Volume In-Fill, Glamorous Volume set, Glamourous Volume In-Fill, Hybrid Volume Set.
Classic Eyelashes Extension
Natural Set (50-60 lashes per eye), Natural In-Fill, Diva Set (60-80 lashes per eye), Diva In-Fill, Glamourous Set (80-100 lashes per eye), Glamorous In-Fill, Removals.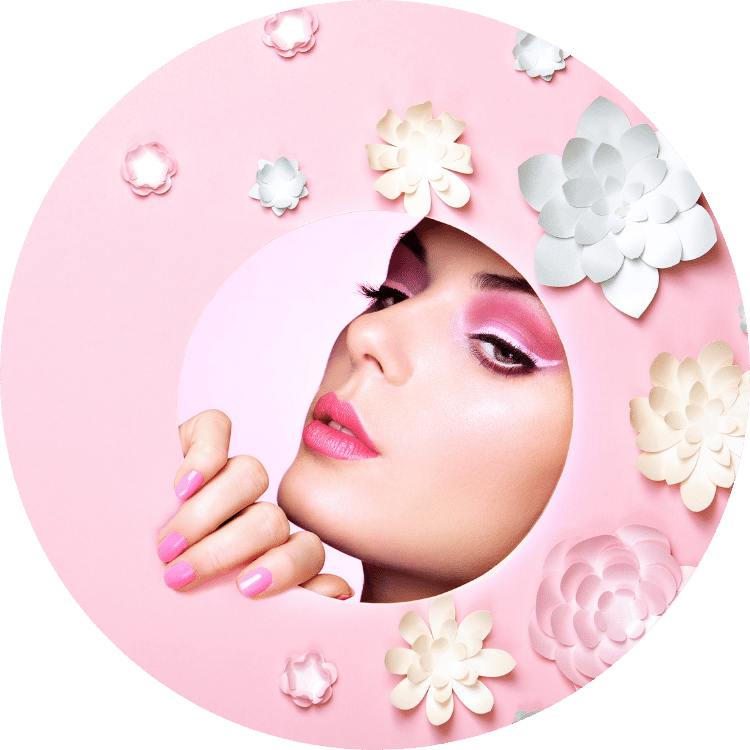 Specials
Brow Threading + Brow Tint, Brow Tint +Lash Tint, Brow Threading + Upper Lip + Chin, Brow Tint + Lash Tint + Threading, Full face + Brow Tint +Lash Tint, Eyelash Perm +Brow & Lash Tint, Brow Henna + Threading, Eyelash Lift + Eyelash Tint.
For Men
Eyebrow, Eyebrow Tint, Eyelash Tint.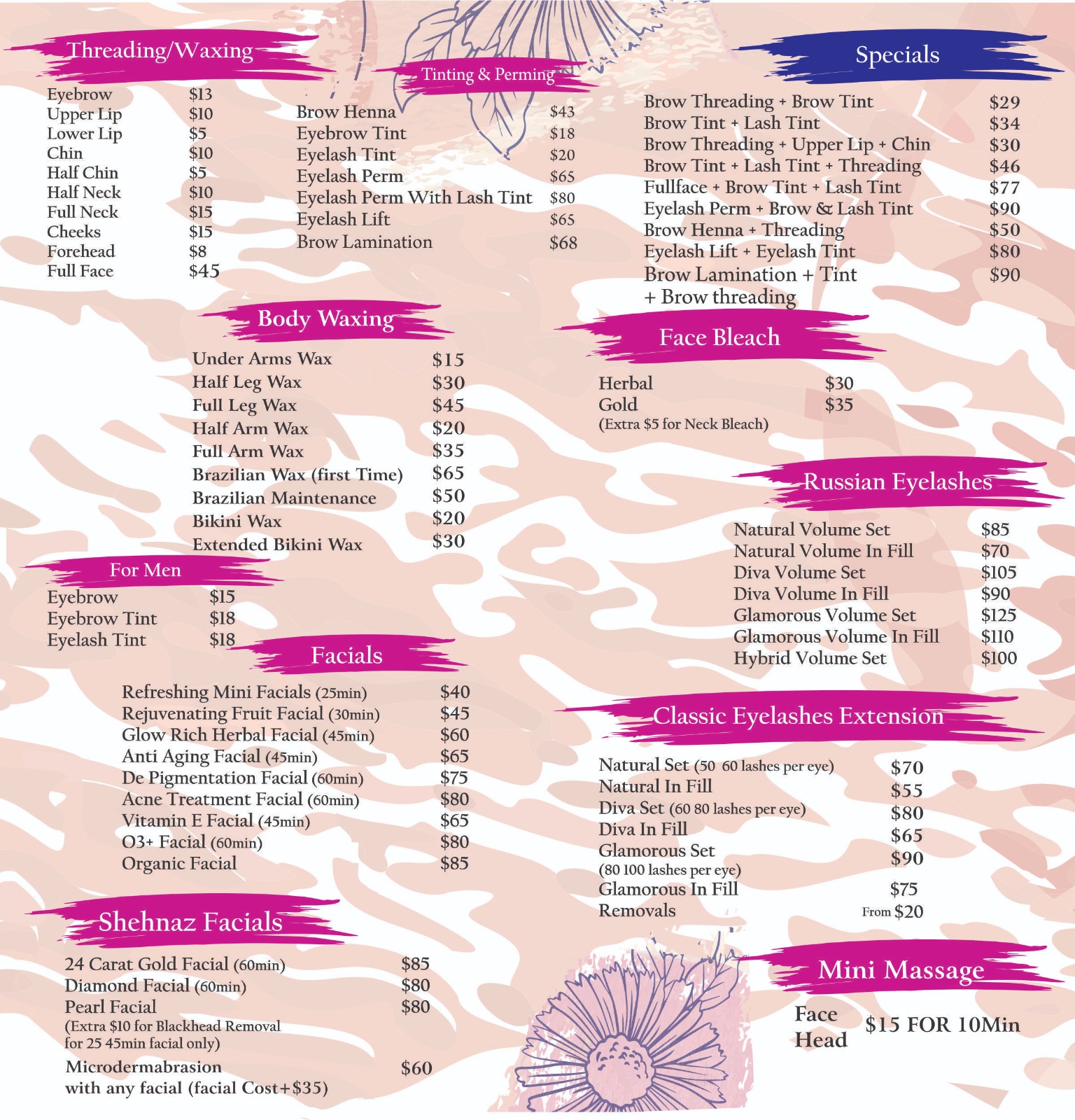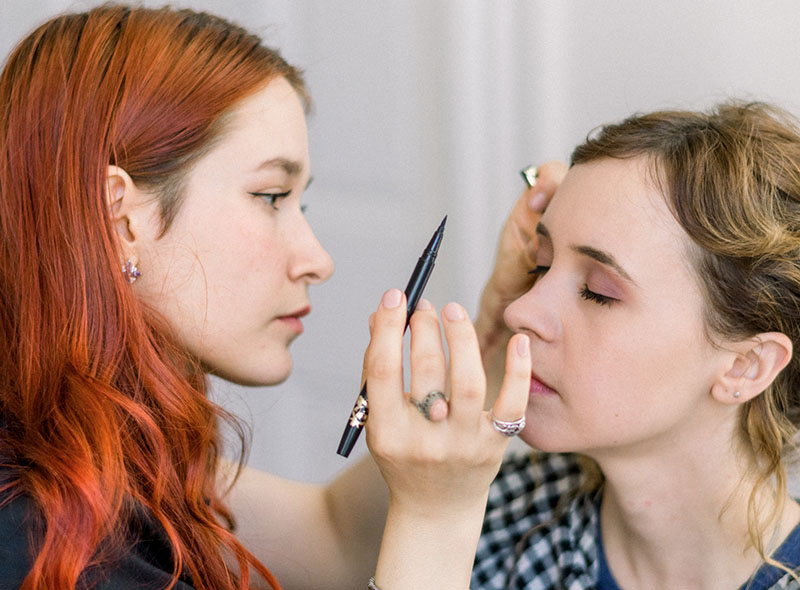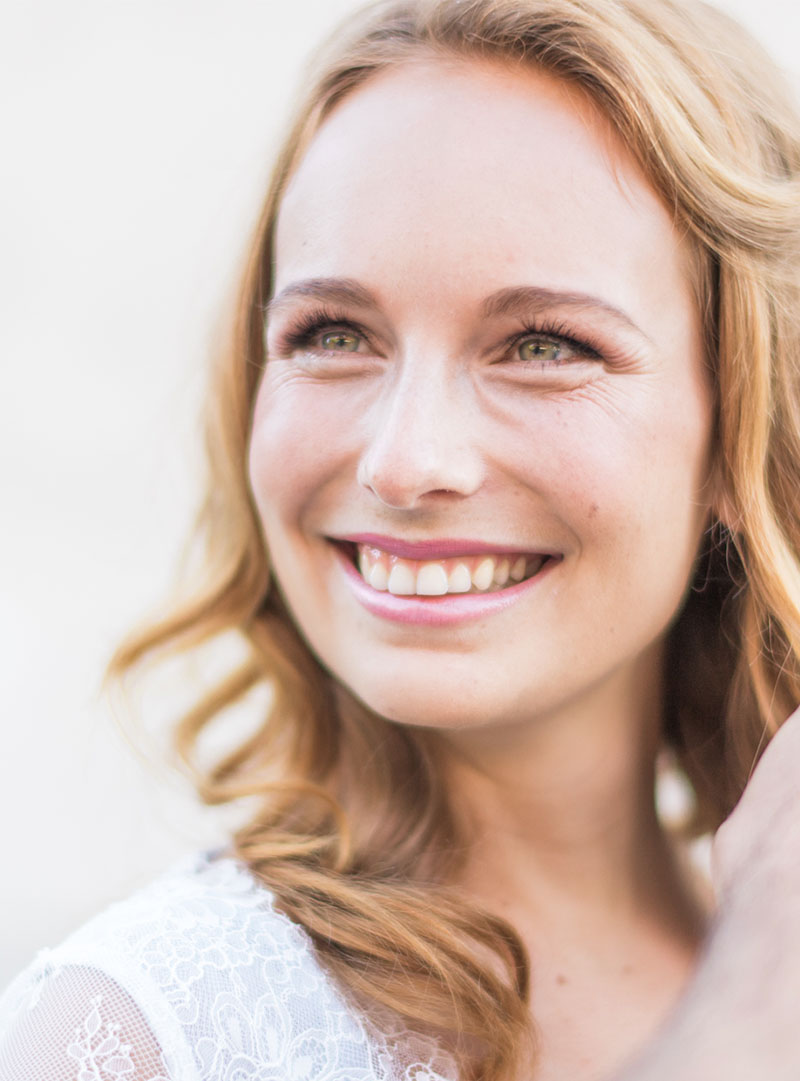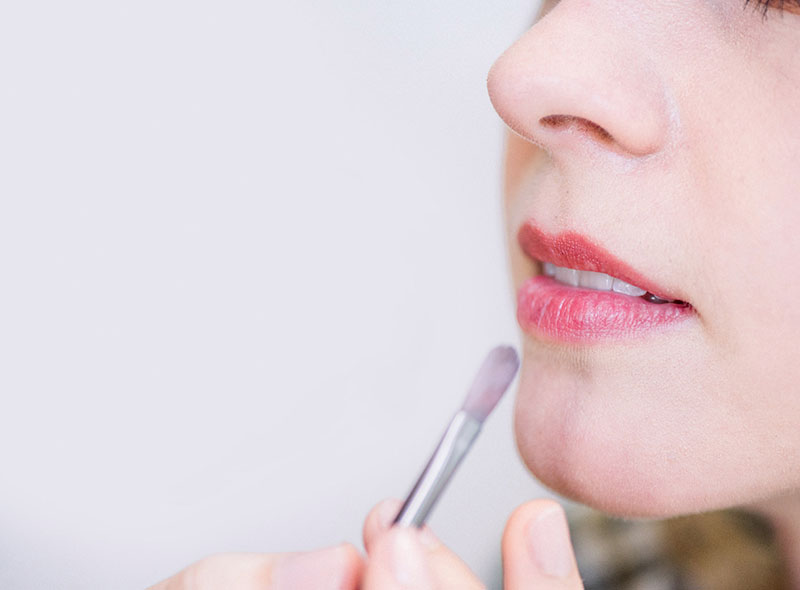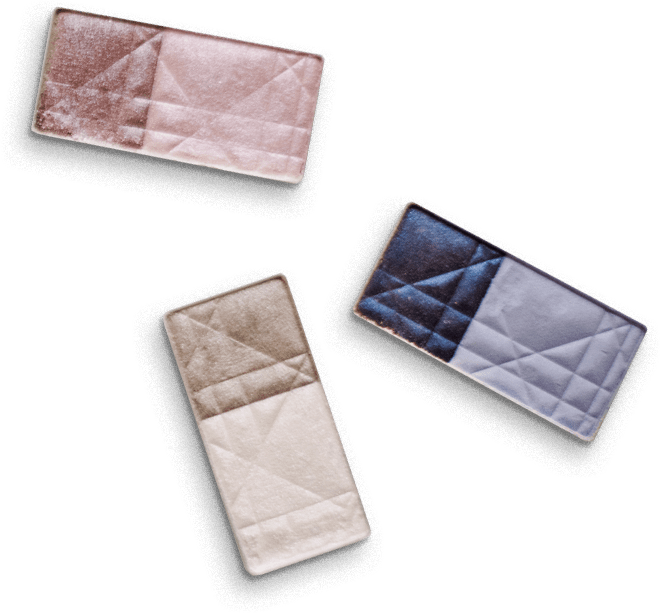 dry skin can appear your look dull so book our appointment with us